According to people familiar with the issue, POSCO Energy is pursuing a legal action against FuelCell Energy for the damages its products caused.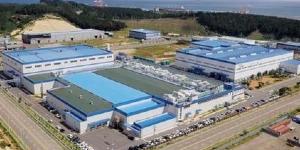 Fuelcell Factory of POSCO Energy in Pohang. < POSCO Energy >
POSCO Energy tried to make a negotiation with FuelCell Energy regarding the matter, but finally concluded that they cannot reach an agreement.
From now on, POSCO Energy decided to make an international lawsuit about the loss which originated from deficient 'stack module' that FuelCell Energy provided.
Before making the lawsuit, POSCO Energy already received ruling from the court in January, 2020 and March, 2020 that it can proceed a provisional attachment order for 8.6 billion Korean won(including 2 billion won for the damages caused by inadequate manufacturing facility) worth of bond from FuelCell Energy.
The provisional attachment order regards to the LTSA(Long Term Service Agreement) fund that Korea Southern Power Co. Ltd(KOSPO) is paying for 20MW fuel cell power plants that FuelCell energy established in 2018.
KOSPO is supposed to be paying about 8 billon won annually to FuelCell Energy for the fuel cell equipments' operation and maintenance.
After the provisional attachment order applied, about a year and 3 months worth of revenue asset would be frozen.
"The company would ask International Court of Arbitration for the settlement of two provisional attachment orders, worth about 10 billion won." a spokesperson for POSCO Energy said.
FuelCell Energy also seem to be preparing for a lawsuit against POSCO Energy.
On February 20th, FuelCell Energy sent a cancellation notice on the contract, mentioning that POSCO Energy critically violated a license agreement.
The notice also stated that if the violation is not resolved within 60 days, the agreement would be terminated.
"FuelCell Energy's allegation is not true in most part," the spokesperson for POSCO Energy said, adding that "FuelCell Energy is the one violating the agreement and trust between two companies by trying to enter South Korean market without consulting POSCO Energy, so that we're imposing legal actions following the procedure."
The fuel cell industry shares a view that the dispute between POSCO Energy and FuelCell Energy is only at its early stage.
POSCO Energy entered fuel cell business jointly with FuellCell Energy since 2007, only to make a cumulative operating loss over 1 trillion won.